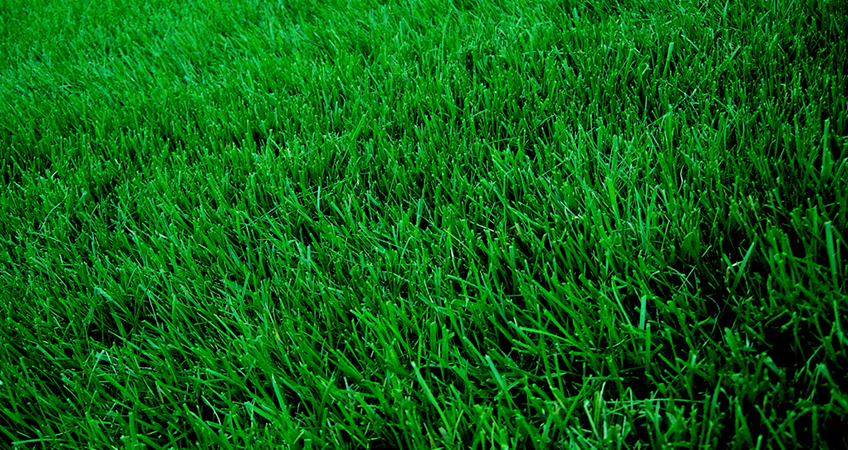 It's a common tradition for people to reflect on the passing year, and to begin making plans for the year to come. As we begin moving forward into a new year, the experts at Blue Grass Lawn Service thought it might be helpful to compile some lawn care tips for 2023. Resolutions are a great way to implement new habits and lifestyle changes that can help lead to a more enjoyable daily life. While a lot of folks will limit these resolutions to eating better and exercising more, we thought it would be a good idea to include some lawn care tips as well. After all, many of us find some sense of peace and happiness when our lawns are healthy and look sharp. If you are someone who is looking to boost their lawn care efforts this year, then some of these tips might be useful to you.
Tip #1: Watering 
One of the biggest challenges home owners face when it comes to lawn care is watering. General questions related to watering typically involve how much one should water, and how long they should water for. There is no doubt that your lawn needs water to survive, but too much moisture from overwatering can also lead to costly issues down the road, such as turf damage and diseases. The key when it comes to watering is balance. Water your lawn when it needs it, don't just water for the sake of watering. Pay attention to factors such as temperature, sunlight and natural precipitation patterns in your area. Lawns generally require about 1-1.5 inches of water per week to thrive. Attempt to water during the morning, as late-day watering can cause the water to evaporate too quickly. If you can't water in the mornings, consider investing in a sprinkler system.
Tip #2: Mowing
Mowing your lawn isn't just about making your lawn look more appealing (however a well-groomed lawn is certainly an added bonus). Properly mowing your lawn also plays a big role in aiding the health and vitality of the lawn itself. A properly mowed lawn is thicker, healthier and better able to withstand stresses like weeds, insects and diseases. It is important to keep an eye on your lawn during the peak growth seasons of spring and summer, as it might require mowing more than once a week. During slower growth periods, mowing should only be needed every 10-14 days. Regardless, lawns should be mowed regularly at the proper height and with a sharp mower blade for a clean cut. This will help to establish deep roots for your lawn to look its very best.
Tip #3: Fertilize
One of the most common questions that homeowners will ask is: when is the right time to apply spring fertilizer? The exact time will vary from year to year and will depend on where you live. In our region, the best time typically ranges anywhere between March-April depending on how mild or harsh the winter was. However, the primary indicator of when to fertilize your lawn is when grass begins to sprout up and starts actively growing. One mistake that lawn owners often make is fertilizing before the growing season starts. If the turf is not ready to use the nutrients that it receives, then the fertilizer will not be as effective. Having a well-fertilized lawn is important because it can help to maintain a healthy and strong looking turf, while also being more resilient to diseases, weed infestations, and damage from insects or drought.
Need Help?
While caring for your lawn might seem like a simple enough task, there is a lot that goes into doing it right. Some parts of lawn maintenance can feel overwhelming, or can be too much for a single person to handle. Many homeowners opt to hire a lawn care service to assist them during certain situations to ensure the best results, or to spare themselves from having to worry about it altogether. Blue Grass Lawn Service has been providing their lawn services to home and property owners in New Jersey and Pennsylvania for over 36 years. If you are having trouble with any of the things above, or perhaps another issue pertaining to your lawn, we highly encourage you to reach out to us. We can work with you to develop a personalized plan so that your lawn remains healthy and looking its best throughout 2023.