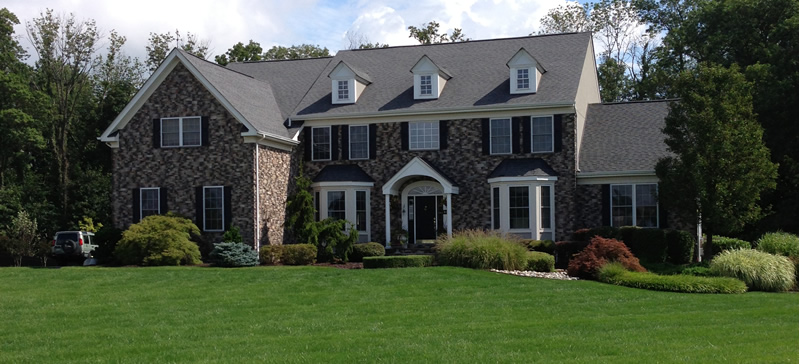 There are many benefits for using a lawn service company near you. Especially if the company has been in business for a long period of time and is family owned and operated. With many benefits, such as knowledge of soil, grass and the local experience over the years. We are perfect for all customers looking to protect their lawn, trees, and shrubs. Below are some key benefits and services we offer to our Blue Grass Lawn Service family of customers.
Knowing the area and the climate we created a 9 step tree and shrub care program provides nutrients, controls damage due to insects and prevents damage due to hot, dry weather conditions. The need for expert tree and shrub care often goes overlooked, but a flourishing landscape will greatly enhance the overall health and appearance of your property while increasing its value. Blue Grass Lawn Service & Landscaping offers a range of tree and shrub care services designed to give your landscape the nutrients, protection, and conditions it needs to thrive.
Based on the needs of your lawn we offer a variety of optional services to extend protection and help your lawn thrive throughout the season.
Promotes strong roots and thick, beautiful turf
Improve oxygen uptake ability
Defend your yard against ticks & fleas
Prevent damage due to turf diseases
Prevent damage caused by white grubs
We are a one-stop shop for seeding, aeration, flea and tick control, grub control. With us, we are only a phone call away and we consider everyone a customer, not a number. Owner-Operator Mitch Lynd is a phone call away. Whether you are a current customer or not, Mitch is always there to answer any questions or concerns!
Youtube – Meet Mitch Lynd