Complete

Flea & Tick Control

Having a lawn that's free of Fleas & Ticks, Fleas and other annoying pests is one of the best ways to enjoy outdoor living. But Fleas, Ticks, and other pests can be more than just an annoyance, they can transmit diseases and cause allergic reactions in both people and their beloved pets.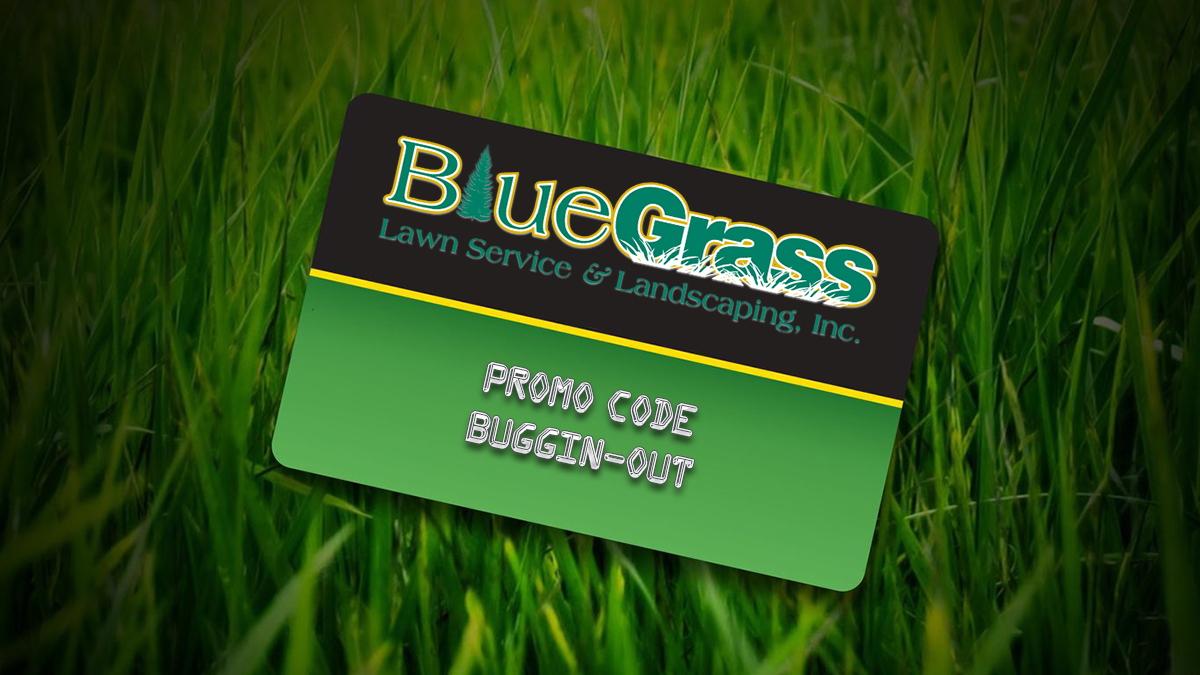 What

can be done for control:

Flea & Tick Control is a multi-stage treatment plan designed to help prevent flea and tick infestations thereby substantially reducing the exposure to ticks that carry Lyme Disease. Blue Grass Lawn Care's Pest Control solution can greatly reduce your exposure to pests and pest-associated diseases.

The Centers for Disease Control and Prevention suggests that you "consider using a professional pesticide company to help reduce your exposure to these threats". That's why our protection services are designed to help eliminate existing pests, control future generations of new pests, and pests that could migrate onto your property.
30+ year track record of success in helping to prevent crabgrass & weeds while encouraging a healthier growing, more durable, disease and drought resistant lawn.
Our FAMILY OWNED lawn care company has been servicing properties since 1985. We know our business and would highly value yours.
BBB Accreditation signifies trust and integrity, and an unwavering commitment to consumers. We are proud to wear this as a badge of our commitment to high quality service.
Time

For A Change?

If you're not happy with your lawn care service and it's become a point of frustration for you. Whether it's because their service is getting increasingly sloppy, you're getting less than desirable results, you find them difficult to reach when you have a question or concern, or you have been subject to substantial price increases you've reached a point where you want a change. When you invest in a service you expect certain results and if your lawn care company is not living up to their end of the bargain then there is no reason to continue to be unhappy.
Dandelions, clover, onion grass, and over fifty other varieties of weeds are prevented from invading your lawn. If during the year there are some weeds popping up, they too will be treated at no extra charge.
Dry fertilizers do a better job on your lawn. Unlike quick-release liquid fertilizers, our granular materials fall down into the turf where they go on feeding day after day, week after week; and instead of promoting a surge of growth, your lawn is fed a nutritionally balanced plant food which will keep right on feeding for up to 3 months.
Our basic lawn program includes seven properly timed applications of balanced granular fertilizer. These quality materials will promote a lush green color while nutritionally feeding the root system to ensure a healthy lawn that is resistant to drought, insects, and disease.
We check many lawns between their regularly scheduled treatments, but we also encourage our customers to be on the lookout for any special problems. In fact, we want you to call us anytime you have a question about your lawn or landscape. Remember, there is no extra charge for service calls.
Your property will receive the most effective pre-emergent crabgrass control to help prevent crabgrass from ever surfacing. Goosegrass, poa, annua, and many other undesirable kinds of grass are controlled with this specialized application.
If an application does not get the results, we will come back and re-apply any portion of that application at no extra charge!
Latest

News More News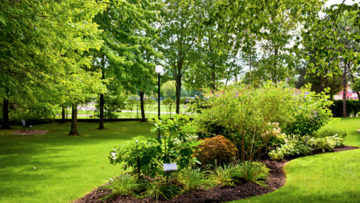 During this time of year, many homeowners are excited to spend time in their gardens, enjoying the beauty and serenity...
Read Post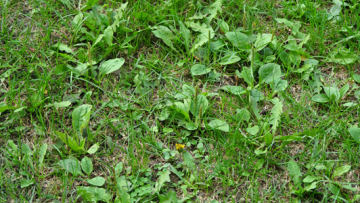 Many of us who regularly tend to our lawns and yards are always thinking about ways to maintain them and keep them looking...
Read Post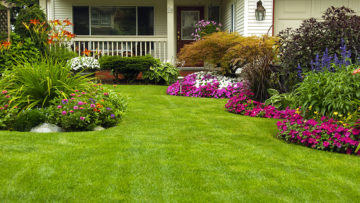 With summer just around the corner, it's time to start thinking about how to keep your lawn looking its best. Mowing...
Read Post